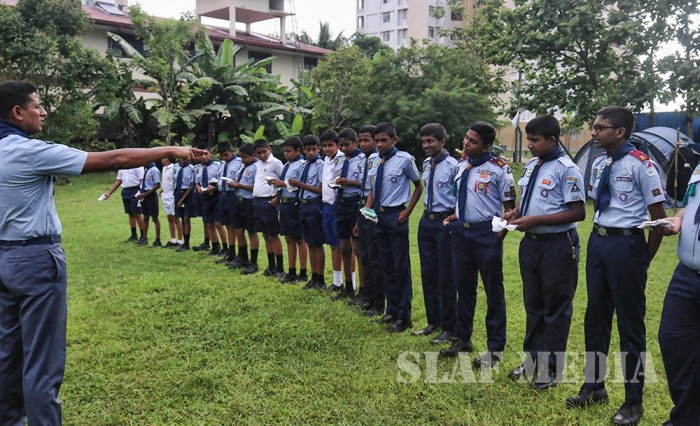 Patrol Camp Conducted At Guwanpura
3:17pm on Tuesday 8th May 2018
The Air Scouts of 57th Colombo Air Scout Group based at Guwanpura successfully completed a Two-night Patrol camp from 4th May 2018 to 6th May 2018 at Rev. Fr. Dr.Thaninayagam Tamil Vidyalayam (Wanathamulla RC TMC), Colombo 8. This camp was attended by 30 scouts 7 instructors.

The eminent scout trainers were invited for the camp and a lecture on map reading was conducted by Capt Jayathilake (Retd), Assitant District Commissioner. Swimming and lifesaving instructions and a swimming test were conducted by Swimmer Badge Examiner Mr Reeza Azoor. Knowledge on archery was imparted to the scouts by members of the SLAF Archery pool led by Flight Sergeant Irshan. Mrs Inoka who was a veteran scout leader and teacher, conducted examinations for the master cook badge. Mr. Dharshaa Hettiarachchi, Assistant District Commissioner conducted a lecture on preparation of log books and hike maps. Wing Commander Pagoda lectured the scouts on camp fire preparation.

The camp fire was held on 5th May and opened by Air Commodore Waruna Gunawardena, the Commanding Officer of SLAF Station who joined the patrol camp as the Chief Guest. Activities of the patrol camp culminated with scouts New Year Games and Ice Cream Dansala.