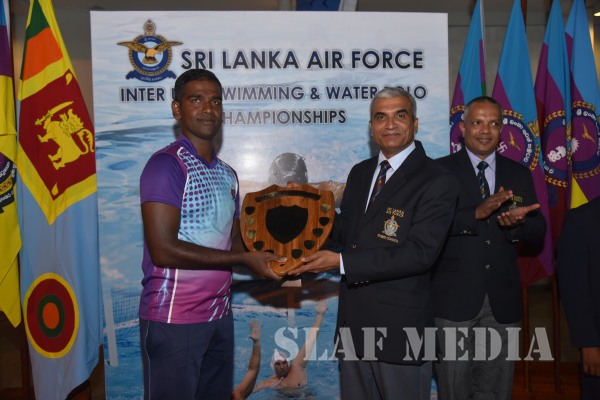 Inter Unit Swimming & Water Polo Championship 2018
8:23pm on Saturday 18th August 2018
The finals of the Inter Unit Swimming and Waterpolo Championship 2018 was held on 17th August 2018 at the Sri Lanka Air Force Base Ratmalana.
Over 200 Airmen and Airwomen representing all Air Force bases, stations and units took part in various events which were held from 14th to 17th August 2018.
SLAF Academy China Bay emerged the men's and women's champions in the Inter Unit Swimming championships beating SLAF Base Anuradhapura and SLAF Base Hingurakgoda respectively.
At the water polo final, SLAF Base Anuradhapura and SLAF Academy China Bay won the men's and women's Inter Unit Water Polo Champions beatingSLAF Academy China Bay and SLAF Base Hingurakgida.
Director Electronic and Telecommunications Engineering of SLAF Air Commodore KAL Ranathunga witnessed the finals as the Chief Guest. Members of the Air Force Board of Management and a number of officers and other ranks were also present at the finals.