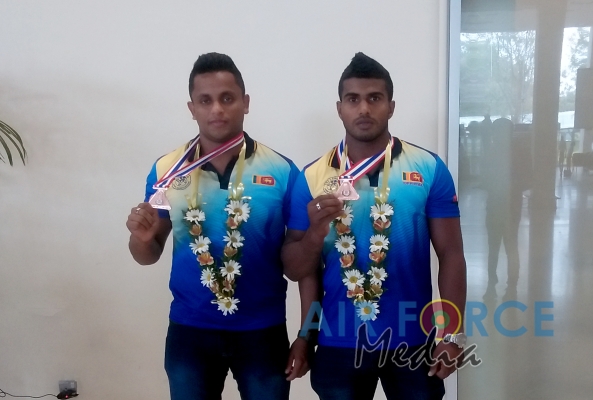 SLAF Judo Win Bronze Medals in Thailand
4:33pm on Wednesday 19th June 2019
The Thailand International North Bangkok University Judo Championship was held at the North Bangkok University in Thailand from 15th to 17th June 2019 attended by more than 19 countries including Japan, Korea and Vietnam.

The championship was organized by the Thailand Judo Association. Four SLAF Judoka participated in the Championship. Leading Aircraftman Darmawardana RCN in the under 73 kg weight category won a bronze medal while Leading Aircraftman Pushpakumara NGR also won a bronze medal in the under 81 kg weight category.

The SLAF Team returned back to Sri Lanka Yesterday Morning.