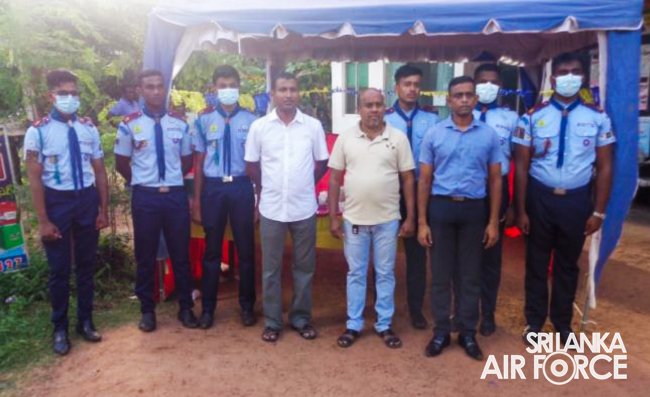 AIR SCOUTS GROUP MIRIGAMA ORGANIZES A 'SOUP DANSALA'
3:04pm on Friday 12th August 2022
In parallel to the 'Nikini Poya Day', Sri Lanka Air Force Air Scouts Group of Mirigama organized a "Soup Dansala" program yesterday (11 August 2022) at Mirigama.

This charity event was organized under the supervision of Chairman of SLAF Air Scouts Group, Group Captain JAPS Jayawardena and under the Coordination of Group Scout Master of Mirigama Squadron Leader NPSS Durage. The event was attended by other Air Scout Masters of Air Scout Group Mirigama Flight Sergeant Rohitha, Corporal Preethikumara and Corporal Sanjeewa.

Commanding Officer of SLAF Station Mirigama, Group Captain WWNTP Fernando, Commanding Officer of Air Defence Command & Control Centre, Group Captain DSC Fernando and District Scout Commissioner – Gampaha, Mr. Janaka Sugath Perera graced the occasion as Chief Guests.