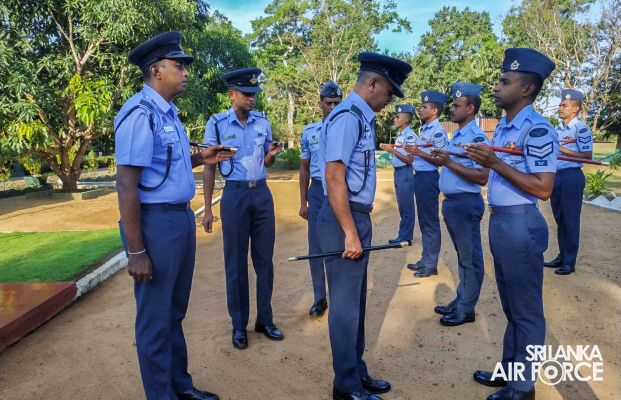 AIR DEFENCE GUNNERY TRAINING SCHOOL AT SLAF STATION IRANAMADU CELEBRATES 11TH ANNIVERSARY
9:43pm on Thursday 23rd February 2023
The Air Defence Gunnery Training School (ADGTS) at SLAF Station Iranamadu proudly celebrated its 11th anniversary today (23 February 2023). The Air Defence Gunnery Training School was initially established at SLAF Base Katunayake and later shifted to SLAF Station Iranamadu on 05 February 2012 and became an independent formation in the SLAF on 23 February 2013.

The Air Defence Gunnery Training School is a training hub that imparts knowledge of Basic Land Based Air Defence , Land Based Air Defence Instructor Training, IGLA Missile Training, USFM Radar Training, Refresher Training and many other training courses for the officers, airmen and officer cadets.

The celebration commenced with the customary working parade, which was reviewed by the incumbent Commanding Officer, Wing Commander TM Goonerathne.

Following the parade, officers, instructors and staff attended the religious activities and executed a 'Sharamadana' campaign at KN/Kalmadunagar Government Tamil Mixed School to clean the surroundings of the school. All the members of the Gunnery Training School played a friendly volleyball match during the evening to conclude the day's proceedings.

The Air Defence Gunnery Training School dedicates its service to the nation as the only Air Defence Artillery Training establishment to protect the skies of the motherland and will continue to grow with modern technologies in the future.