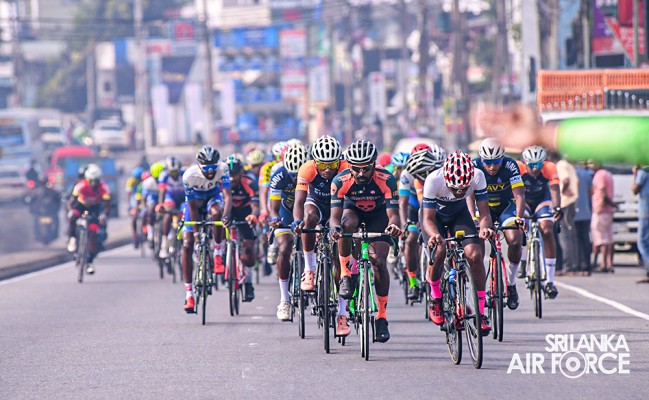 1ST AND 2ND LEGS OF GUWAN HAMUDA PAPEDI SAWARIYA 2023 COMPLETED SUCCESSFULLY
4:54pm on Friday 3rd March 2023
The First leg of the 24th Guwan Hamuda Papedi Sawariya ended at Kandy yesterday (02 March 2023) having covered a distance of 116.7km. Sri Lanka Army Cyclist, Chandana Dayanandana won the 1st leg of the race while Awishka Madonza again from Sri Lanka Army and Suranga Ranaweera of Dehiwala-Mount Lavinia Municipal Council finished as second and third places respectively.

The second day of the Men's Cycle race commenced from Kandy and completed at Polonnaruwa today (03 March 2023) covering a distance of 146.7km. Sri Lanka Army cyclist Saranga Perera won the 2nd leg while second and third places clinched by Prabash Madushankaand and Janaka Hemanthakumara from Sri Lanka Navy respectively.

The third (final) leg of the race will begin tomorrow (04 March 2023) at 0830hrs from Polonnaruwa. The third leg will cover a distance of 132km and will complete at Anuradhapura.
The Women's race will also start tomorrow (04 March 2023) from Habarana and will be finished at Anuradhapura covering a distance approximately 84.9km.
1st Day

2nd Day