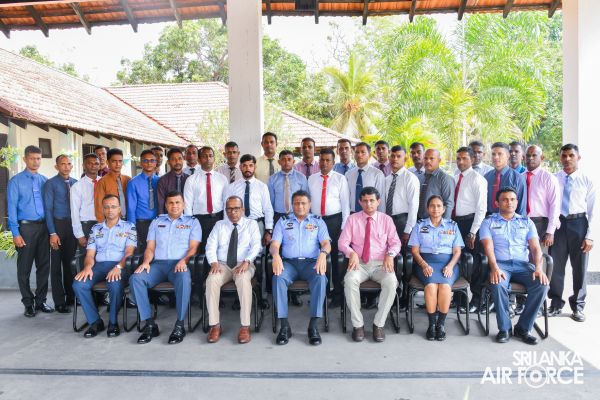 NVQ LEVEL-3 CAREGIVER TRAINING COURSE FOR RETIRING SLAF PERSONNEL
4:18pm on Tuesday 30th May 2023
The Directorate of Health commenced an NVQ Level 3 Caregiver Course at SLAF Hospital Katunayaka for retiring SLAF service personnel in order to expand their vocational qualifications and make them competent for foreign employment opportunities. SLAF Hospital Katunayaka is accredited under the Tertiary and Vocational Education Commission as a training centre to offer National Vocational Qualifications.

The inauguration ceremony of the course was held at SLAF Hospital Katunayaka yesterday (29 May 2023) with the participation of Director NVQ Division, Tertiary & Vocational Training Commission of Sri Lanka, Dr. Ajith Polwaththa and Senior Manager, Training Sri Lanka Bureau of Foreign Employment, Mr. LY Pathirana as guests of honour. The event was attended by the Director General Health Services, Acting Base Commander SLAF Base Katunayaka and Commanding Officer Air Force Hospital Katunayaka. 35 newly retired SLAF personnel who applied and enlisted for the course were present at the event.

The Director General Health Services explained how the idea of conducting this course became a reality with the blessings of the Commander of the Air Force. He further mentioned the trends in foreign employment opportunities and the potential benefits that retiring service personnel can obtain through this course. Dr. Ajith Polwaththa and Mr. LY Pathirana shared their knowledge and experience on both the local and international job market, with encouraging words for the success of the training programme.