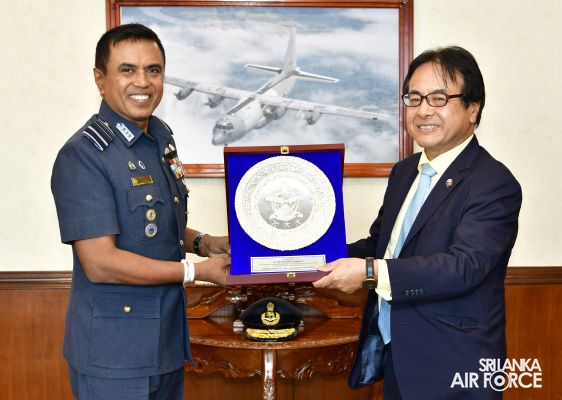 AMBASSADOR OF JAPAN TO SRI LANKA CALLS ON THE COMMANDER
10:47pm on Friday 8th September 2023
The Ambassador of Japan to Sri Lanka, His Excellency Mizukoshi Hideaki, called on the Commander of the Air Force, Air Marshal Udeni Rajapaksa at the Air Force Headquarters today (08 September 2023).

After the cordial discussion on matters of mutual interest, Air Marshal Rajapaksa and the visiting dignitary exchanged mementos to mark the occasion.


The occasion was attended by the Defence and Security Adviser, Embassy of Japan in Sri Lanka, Captain Yuuki Yokohari.