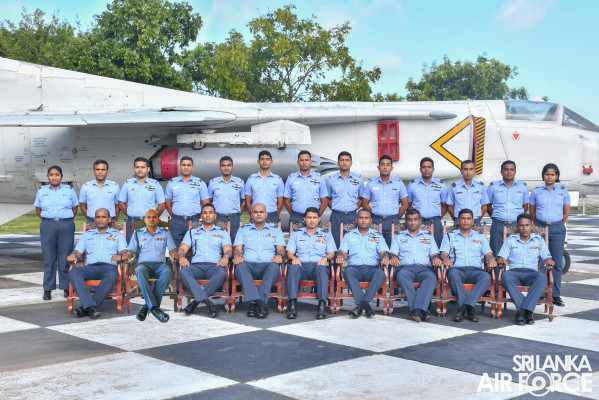 10TH FLIGHT SAFETY WORKSHOP FOR OFFICERS OF SLAF CONCLUDES AT SLAF BASE RATMALANA
3:17pm on Friday 16th September 2022
The 10th Flight Safety Workshop for Officers of SLAF for the year 2022 was successfully completed today (16th September 2022) at Aeronautical Engineering Support Wing premises, SLAF Base Ratmalana.

The Flight Safety Workshop was organized by Command Flight Safety Inspectorate of the SLAF to inculcate safety awareness among the Officers who are directly engaging with Air Operations of SLAF. Officers from 8 Branches consisting General Duties Pilot, Aeronautical & General Engineering, Operations Air, Electronic Engineering, Logistic, Regiment, Medical and Civil Engineering participated for the workshop.

Acting Command Flight Safety Officer, Group Captain DL Hewavitharana, explained the aim of the workshop and its expectations to the participants during the Opening Address. The resource personnel of SLAF namely Introduction to Aircraft Accident Investigations - Group Captain WADC Wijesinghe, Safety Program Management - Wing Commander AP Pathirage, Bird/Wildlife Aircraft Strike Hazard - Wing Commander MGH De Silva, Crew Resource Management - Wing Commander SD Gordon, Material Factor - Wing Commander EPDR Edirisinghe, Firefighting - Wing Commander KHMSS Bandara, Human Factors - Wing Commander SN Kiriwella, Air Traffic Control - Squadron Leader WDLPA Silva, Aviation Physiology - Flight Lieutenant PAM Wijesekera, Aviation Psychology - Flight Lieutenant RPAM Rajapakse shared a wealth of knowledge with the participants during the workshop.

A total of 16 Officers followed the workshop for the period of 4 days and was the first among two workshops which have been planned for Officers during this year.

The certificates were awarded by Acting Command Flight Safety Officer at the end of the workshop while the Closing Address was remarked by the Course Coordinator, Wing Commander WMKN Wickramasinghe.