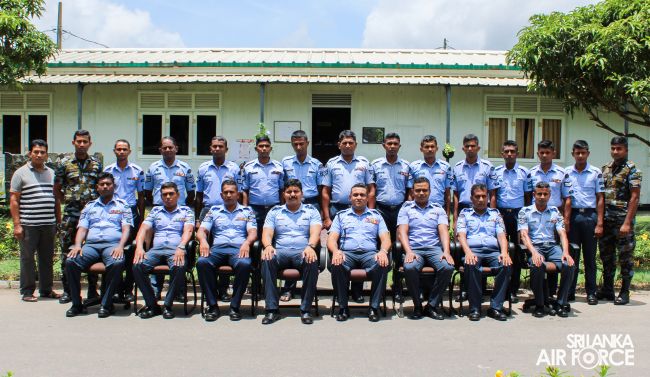 PRINTING SECTION SLAF TRADE TRAINING SCHOOL EKALA COMMENCES DIGITAL OFFSET PRINTING OPERATION FOR THE FIRST TIME
4:28pm on Tuesday 20th September 2022
As a concept followed by the SLAF which undertakes with the guidance of the Commander of the Air Force, Air Marshal Sudarshana Pathirana to curtail the excessive expenditure borne by the Government for printing the service-related various kinds of SLAF forms and training pamphlets, SLAF purchased a Digital Offset Printing Machine to the SLAF Printing Section at Trade Training School Ekala.

The Commanding Officer SLAF Trade Training School Ekala, Group Captain Prasanka Martino assigned the machine today (20 September 2022) to commence its maiden printing job. Subsequently, the first print-out was initiated by the Officer-In-Charge Printing, Wing Commander Dhanushka Thalaketiye.

The Digital offset printing technology has a far quicker setup time than traditional offset printing, making it preferable for quick on-demand tasks since, it is not necessary to wash plates or use excess ink which reduces waste for SLAF. With consistent levels of efficiency and speed, digital offset printers provide the same level of detail as traditional offset printing equipment.

Quick turnaround times, variable data printing, better print quality and environmental efficiency are some further features of using this specific printing equipment for SLAF. Most importantly, it is economical for smaller quantity of print runs.