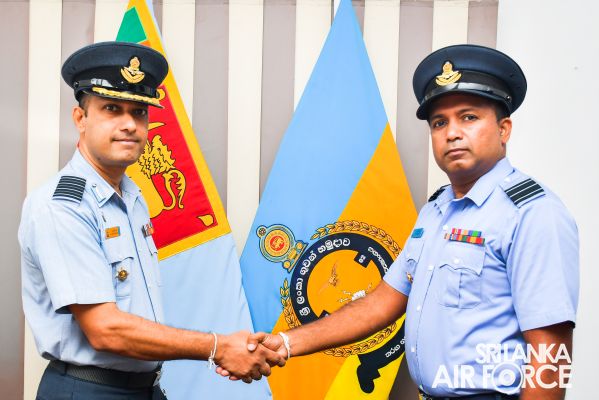 CHANGE OF COMMAND AT NO.02 ELECTRONIC AND TELECOMMUNICATIONS ENGINEERING WING SLAF BASE RATMALANA
3:05pm on Saturday 7th January 2023
The Change of Command at No.02 Electronic and Telecommunications Engineering Wing, SLAF Base Ratmalana held today (07 January 2023). The traditional Handing Over/Taking Over parade was conducted at the wing premises where the outgoing Acting Commanding Officer, Wing Commander MJ Wijayanath psc handed over the command to Group Captain HMLS Lankathilake MSc (Mgt), MSc (Def & Strat stu), MSc (Mil Stu) Ban, BSc (Def Stu) Elec & Eltc Eng, Pg Dip (Def Mgt), AMIE(SL), psc.

The outgoing Acting Commanding Officer took over the Command on 29 November 2022 and will take over the appointment of Command Quality Assurance Inspector (Engineering) at Air Force Headquarters Colombo.


The new Commanding Officer Group Captain HMLS Lankathilake previously held the appointment of the Directing Staff at Defence Services Command and Staff College, Sapugaskanda before being appointed as the Commanding Officer.