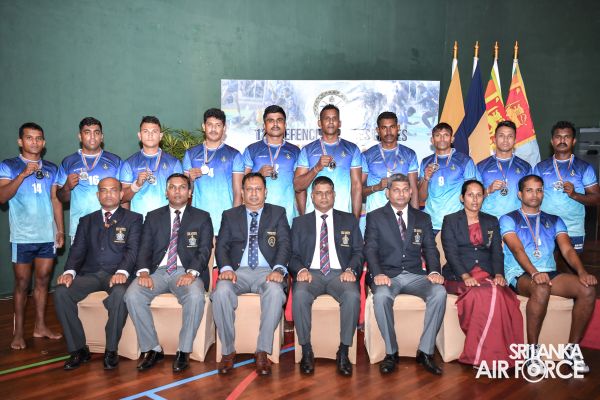 DEFENCE SERVICES KABADDI CHAMPIONSHIP 2022/23
12:34pm on Saturday 14th January 2023
The 12th Defence Services Kabaddi Championship 2022/23 conducted from 12th January 2023 to 13th January 2023 at the Indoor Stadium of SLAF Base Katunayake and SLAF was entrusted in organizing this event in year 2023.

A novel addition of Decision Review System (DRS) which supports umpires in decision making during this tournament, was implemented by the SLAF successfully for the first time in Sri Lanka Kabaddi Tournaments' history.

SL Army men won the Championship whilst SLAF men earned Runners Up by 40 to 35.

The Director General Welfare, Air Vice Marshal KGDN Jayasinghe graced the occasion as the Chief Guest. The event was attended by the Chairman SLAF Kabaddi, Air Commodore PN Fernando, Members of the Tri-Forces Sports Councils, Officers and Other Ranks of Tri-Forces.