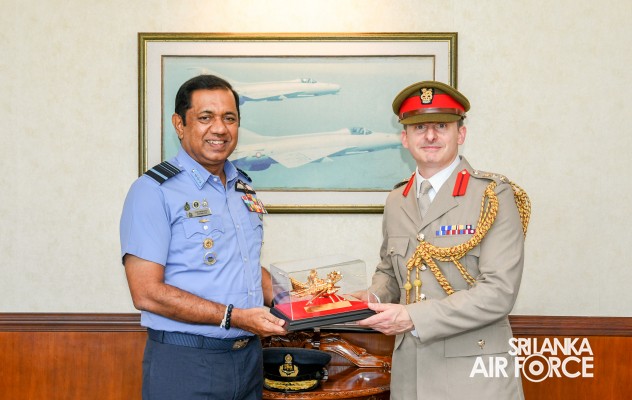 DEFENCE ADVISORS OF UNITED KINGDOM OF GREAT BRITAIN CALLS ON THE COMMANDER OF THE AIR FORCE
10:12pm on Monday 29th May 2023
Defence Advisor of United Kingdom of Great Britain, Colonel Darren Woods called on the Commander of the Air Force, Air Marshal Sudarshana Pathirana at the Air Force Headquarters today (29 May 2023).

The outgoing Defence Advisor, Colonel Paul Clayton also made his farewell call on to Commander of the Air Force and expressed his gratitude to Commander for all the cooperation extended during his tenure.

After a cordial discussion on matters of mutual interest, official plaques were exchanged between the visiting Defence Advisors and the Commander to mark the occasion.